---


WELCOME
to the
RANKIN ILLINOIS VETERANS MEMORIAL



---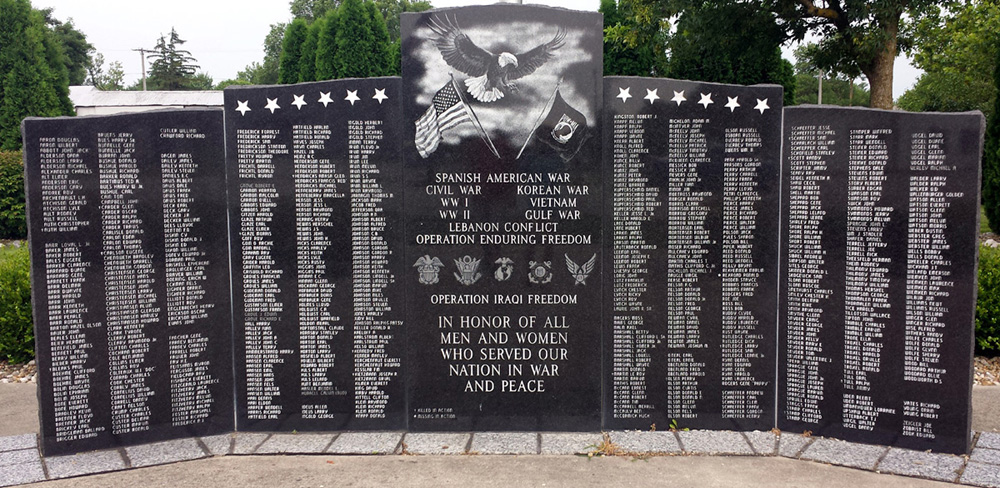 IN HONOR OF ALL MEN AND WOMEN WHO SERVED
OUR NATION IN WAR AND PEACE

Veterans names are from the following wars:
Civil War, Spanish American War, WW I, WW II, Korean War,
Lebanon Conflict, Vietnam War,
Operation Enduring Freedom and Operation Iraqi Freedom.

---
VETERANS MEMORIAL
MEMORIAL NAMES
ABOUT RANKIN and the MEMORIAL
Thank you for visiting The RANKIN VETERANS MEMORIAL.
Please come back and visit again!


---
Web Site Created July 7, 2015
by Harold Keller


---